We continue to remain open to helping surrendered Golden Retrievers, addressing their medical needs, and keeping them safe. We currently have a large waiting list of over 200 approved families who can accept dogs into loving forever homes. These families will be prioritized as our Golden Retrievers are made available for adoption. Similar to other Golden Retriever rescues, we continue to see fewer dogs now than we have in our almost 30 years in rescue.
Click on any dog image below to see more information.
If you would like to be considered for an adoption, please submit an Online Adoption Form
Adoption Pending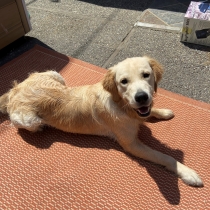 Age:
0 yr. 11 mo.
Gender:
Male (N)
Adoption Pending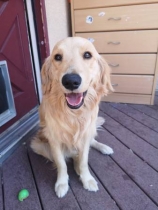 Age:
1 yr. 4 mo.
Gender:
Male (N)
Adoption Pending
Adopted