2024 Calendar in the Store. Fall Newsletter published in News. To receive a newsletter, please send a note to [email protected]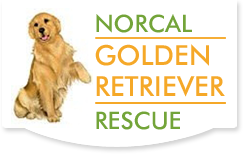 Name: Honey
Number: 35299
Age: 12 Years 6 Months
Gender: Female
Cars: Is excited to go for a ride and can get in without assistance. Settles down and sleeps in car.
Cats: unknown - barks when they walk along back fence
Kids: Very good with children of all ages
Other Dogs: Very good with other dogs
Owner Exp.: beginner
Home Alone: Honey was mostly in garage and outside in backyard. Doing well when left at fosters for 4-5 hours.
Comments
Honey
Hi my name is Honey! I am a move in ready senior with no bad habits even after living in the garage this last year. I am very young both physically and mentally at 12 ½ yo. I love to explore and go for walks every day. Take me anywhere and I will be everyone's friend.
Honey
Meet our beautiful Honey. She is a very young 12 1/2 yo girl. Loves to be with her people, rides well in a car and enjoys other dogs. She has no issues getting into a car and walks nicely once she gets going. Her wellness vet appointment in January 6th and then she will be looking for her forever home.
Video
Video by Paul Bliss - www.blinc.net, music by Suzanne Ciani - www.sevwave.com