2024 Calendar in the Store. Fall Newsletter published in News. To receive a newsletter, please send a note to [email protected]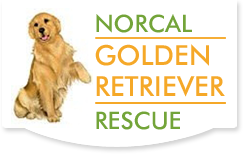 Name: Buck
Number: 20259
Age: 3 Years 7 Months
Gender: Male
Cars: Buck gets car sick, Willow does fine on car rides
Cats: Cats are fine. They had a cat for the first year of life and loved it.
Kids: All ages are good
Other Dogs: Yes, both do well with other dogs
Owner Exp.: Since these dogs have not really had any form of training it would be good to have someone who is willing to take the time and train them for walking on leash.
Home Alone: Can be left in the home for hours without any issues
Comments
BONDED PAIR - Willow and Buck
Buck and Willow are a wonderful 3.5 yo bonded pair from the same litter and must be placed together. They have been with their surrendering family since they are approx. 3 mo. old and were raised with three young kids. They both do well with dogs, cats and young children. Love to sit on the couch and cuddle with all family members. They can be very rough with each other during playtime. There has not been any issue with biting or mouthy play with the children or adults. Willow sometimes likes to jump up on people but they both have basic commands and recall. . They are learning to walk on a leash since they spent their lives on acres of land and did not go on walks or used a leash. Buck does get car sick the car. We are looking for a forever home that will welcome both Buck and Willow together.
Video
Video by Paul Bliss - www.blinc.net, music by Suzanne Ciani - www.sevwave.com