2024 Calendar in the Store. Fall Newsletter published in News. To receive a newsletter, please send a note to [email protected]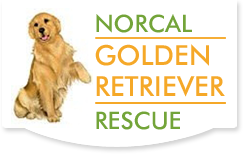 Name: Jet
Number: 64031
Age: 10 Years 0 Months
Gender: Male
Cars: Good
Cats: Introduced to caged cats at shelter. Cannot guarantee he's cat friendly, but maybe?
Kids: Older kids
Other Dogs: Is good with other dogs in foster home.
Owner Exp.: Medium
Home Alone: Been left for short periods with other dogs and seems comfortable. But he'd rather go with you!
Comments
Jet
Jet looks to be a really cute Golden mix. Perhaps he's part Nova Scotia Duck Tolling Retriever? He's a compact 62 pounds, has really good energy, and is very agile. Loves tummy rubs and walkies!
Video
Video by Paul Bliss - www.blinc.net, music by Suzanne Ciani - www.sevwave.com