2024 Calendar in the Store. Fall Newsletter published in News. To receive a newsletter, please send a note to [email protected]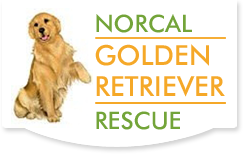 Name: Kiki
Number: 37727
Age: 8 Years 2 Months
Gender: Female
Cars: Does well. Will need a boost.
Cats: Not tested but owner said great
Kids: Good
Other Dogs: Great
Home Alone: Great with sister
Comments
Kiki and Shelby Bonded Pair
Beautiful Bonded Senior Sisters ready for their forever home. Not our usual combinations but Kiki, an 8yo Golden Retriever, and Shelby, 11 yo old mix – German Sheppard/Lab/Chow/SupoerMutt throughDNA. Kiki Golden is on a diet because she weighs 77 lbs. with a recommended weight of 65 lbs. Shelby is 67 lbs. and is a perfect weight. The girls have seen a vet regularly, although we are completing a wellness check on October 3. Both girls have beautiful personalities. They walk well on the leash together—excellent leash behavior when meeting dogs and people on their walks. They are supposed to be good with cats. Both love to give kisses even when you are grooming. Shelby is not a fan of the vet and recommended she be muzzled by her previous owner. She was wary and very nervous but did not prowl or try and bite the vet.. We will test that on the 3rd. They have adjusted to their foster home in two days and are currently in San Jose.
Video
Video by Paul Bliss - www.blinc.net, music by Suzanne Ciani - www.sevwave.com