2024 Calendar in the Store. Fall Newsletter published in News. To receive a newsletter, please send a note to [email protected]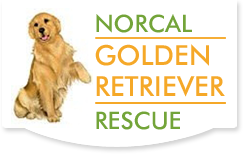 Name: Finn
Number: 45449
Age: 1 Years 1 Months
Gender: Male
Cars: Rides well in a car
Cats: Unknown
Kids: Kids over 7 yo. Finn is a puppy at 1 yo.
Other Dogs: Great puppies
Owner Exp.: medium-puppy
Home Alone: Needs training to be left alone for periods of time.
Comments
UPDATE: Finn May have his forever home.
Hi, my name is Finn and I am a 1 yr old recently neutered golden retriever. Weighing in at 72lbs. I was surrendered due to a severe family illness that took his family out of town frequently. I have very limited training and would do best in a home with a knowledgeable family where there are people home a lot. I was surrendered with my pal Ace a 4 yo golden and now experiencing separation anxiety and may chew and dig if I am not part of the family and left on my own. I am very smart and respond well to training and companionship. I would love another dog and/or with kids over 7yrs. I am big and happy go luck so I may knock down the little ones because I am still so young. Check out my beautiful pictures! I'm currently being fostered in Shasta County.
Video
Video by Paul Bliss - www.blinc.net, music by Suzanne Ciani - www.sevwave.com