2024 Calendar in the Store. Fall Newsletter published in News. To receive a newsletter, please send a note to [email protected]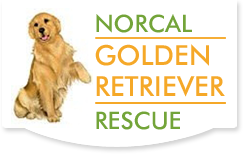 Name: Rozee
Number: 46008
Age: 7 Years 5 Months
Gender: Female
Cars: great on back seat with mild restraint
Cats: may chase
Kids: (not tested, no reason to expect a problem)
Other Dogs: Rozee develops her friends over time.
Owner Exp.: Moderate.
Home Alone: Does well. Please don't leave her outside if there are bangs and pops.
Comments
Rozee - my dear Rozee
In the photos you can see that Rozee is suffering from a pandemic hair cut. She is a Golden mix, with a Golden personality. She loves attentions, follows you about and keeps you company. She alerts to new and strange things, but quickly quiets with verbal reassurance. She is pretty typical about sharing with another dog: likes to have a fresh bone be her own, but she's not a bully, doesn't steal and you can feed treats side by side. She has developed a healthy play relationship with foster sister over just 2 weeks. Fully house trained and respectful of your home, can be left home alone for at least several hours (just haven't tried longer), She will be good a a single dog or in a 2 dog home.
Video
Video by Paul Bliss - www.blinc.net, music by Suzanne Ciani - www.sevwave.com