2024 Calendar in the Store. Fall Newsletter published in News. To receive a newsletter, please send a note to [email protected]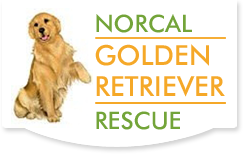 Name: Hunter
Number: 69213
Age: 1 Years 3 Months
Gender: Male
Cars: Rides great. Settles right down.
Cats: Unknown
Kids: Lived with teenage kids. Hesitate initially with strangers.
Other Dogs: Hunter has been going to the dog park but can be inappropriate initially.
Home Alone: Unknown. Loves his crate and can be kenneled successfully.
Comments
Moved to Adoption Pending
Moved to his forever home: Hunter is a beautiful small gold boy with limited socialization and a bully with dogs. With proper meet and greet and the right dogs, he can successfully play and enjoys his four-legged friends. He loves to play ball and exercise. He is crate trained and potty trained, knows basic commands, and loves people. Treat, Treat, Treats are his friend right now!
Video
Video by Paul Bliss - www.blinc.net, music by Suzanne Ciani - www.sevwave.com