2024 Calendar in the Store. Fall Newsletter published in News. To receive a newsletter, please send a note to [email protected]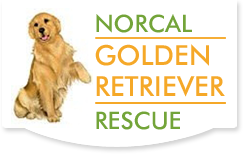 Name: Chibs
Number: 75977
Age: 4 Years 0 Months
Gender: Male
Cars: Rides well...does great in any car
Cats: Unknown
Kids: He loves children, but best with older ones as he has high energy right now
Other Dogs: After being alone for so long, Chibs is learning how to play and socialize with other dogs. Currently best with smaller dogs.
Home Alone: Chibs has proven to be a great dog inside his foster's home, learning with small increments of time alone
Comments
Chibs
Hi Everyone! My name is Chibs and I'm looking for my furever home. I'm loving my foster mom and how she's teaching me so many fun things. I'm enjoying our walks, meeting horses along the way, meeting her chickens, going for car rides, and best of all taking naps on the cozy sofa and bed. Life is good! I'm gradually learning how to play with big dogs, but I've been told, at least for now, I'm best with smaller dogs. I love children, probably best if they're over 4 due to my enthusiasm. I spent a lot of time alone growing up so I'd love a home where I can be included in everything you do and make up for lost time with oodles of snuggles!
Video
Video by Paul Bliss - www.blinc.net, music by Suzanne Ciani - www.sevwave.com