2024 Calendar in the Store. Fall Newsletter published in News. To receive a newsletter, please send a note to [email protected]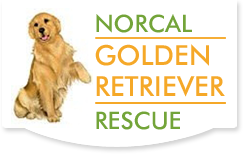 Name: Milo
Number: 37798
Age: 4 Years 5 Months
Gender: Male
Cars: Loves to go for a ride
Cats: No expereince
Kids: Probably no kids unless older with breed experience
Other Dogs: LIved with a golden and would do well with a younger dog to play
Owner Exp.: Medium experience. Milo has alot of energy.
Home Alone: Seems to do ok
Comments
Milo
Say hello to Milo. Yes, he is not the traditional dog you would find at NGRR. He came in with his friend Simba, a 10-year-old golden retriever. We have determined that they can be separated because Milo has too much energy for Simba at times. Milo is a very affectionate and loving 4-5 year old American Bully (58%) American Bulldog (42%) mix. He weighs 53 lbs. Milo is neutered, current on vaccinations and microchipped. Playing ball is a must and he is very fast and agile. He has basic training and had no accidents in the house. He does enjoy his daily walks. Milo would enjoy another younger dog that likes to play after proper introductions. Milo requires an experienced family with lots of time to give him plenty of love and attention. He does demonstrate some anxiety with new loud sounds and may bark until he becomes comfortable. A home maybe with older kids could be considered.
Video
Video by Paul Bliss - www.blinc.net, music by Suzanne Ciani - www.sevwave.com