2024 Calendar in the Store. Fall Newsletter published in News. To receive a newsletter, please send a note to [email protected]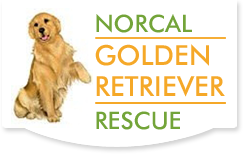 Name: Bazel
Number: 76525
Age: 5 Years 1 Months
Gender: Male
Cars: Rides well
Cats: Currently living with cat that ignores him, Baz ignores cat in return
Kids: Large dog, not recommending for very small children.
Other Dogs: Currently living nicely with male Irish Setter. Can confuse on new dog greeting as plays with growls & lunges while wagging so slow intro recommended.
Home Alone: Uses dog door, will take toys outside for company but occasionally removes a squeaker. Sometimes digs shallow hole to lay in.
Comments
Looking for a Home
Bazel is a sweet soul seeking a home that will commit to weight loss and a daily exercise program for him. He lovingly presents his toy of the day first thing in the morning wiggling his whole big body with his greeting "look at me grumble". His favorite stuffed companion is Big Blue Duck but must be carrying something around so that he can lay his head in your lap offering a toy for pets or tossing. Plan on an empty toy box if you welcome Bazel into your home. Bazel is a strong boy and doesn't realize his size or strength. He does not have spatial awareness so he could take you out at the knees if someone is between him and a toy or dinner. He has very expressive eyes and will look at you with an intense expression, head tilted and one side of his lip in, which makes you laugh. Bazel loves to fetch but is not so great at releasing. Loves to be petted, lays head on foot, just a hand touching but will head bump if more is needed. Does well as an only pet or with other pets, he currently lives with an older Irish Setter, a cat, and a young Golden pup he loves to wrestle with.
Video
Video by Paul Bliss - www.blinc.net, music by Suzanne Ciani - www.sevwave.com