2024 Calendar in the Store. Fall Newsletter published in News. To receive a newsletter, please send a note to [email protected]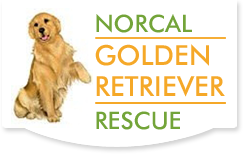 Name: Archie
Number: 53724
Age: 3 Years 1 Months
Gender: Male
Cars: Once Archie gets in he settles nicely.
Cats: Unknown
Kids: Seems pretty happy to meet everyone
Other Dogs: Great with foster dog. No issues.
Home Alone: Seems fine but he does like to get out. Hope the neeutering solves the desire to roam.
Comments
Archie
Archie is my new name and I am beginning to remember it when my foster calls. I am a golden mix weighing in at 77 lbs. My foster family says I am doing well, integrating smoothly. She says I am gentle, affectionate, and mostly quiet boy. Loves to be outside in the backyard or go on walks. Working on my leash-training and has some basic commands. I do like to sneak out and run so my new forever home will need to help me to learn to stay when the door opens. I get along with any person I have met and many dogs. I have not met a cat yet so I'm not sure if I am ok. My wellness vet visit went well and I loved all the attention. I may have some allergies which we are working on. My neuter is scheduled at the end of the month and then I will be looking for my forever home.
Video
Video by Paul Bliss - www.blinc.net, music by Suzanne Ciani - www.sevwave.com