2024 Calendar in the Store. Fall Newsletter published in News. To receive a newsletter, please send a note to [email protected]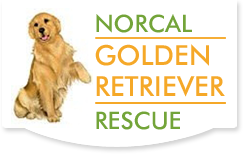 Name: Buddy
Number: 86310
Age: 9 Years 2 Months
Gender: Male
Cars: He will get into the back seat from the side door. He settles down nicely while riding in the car.
Cats: Not good with cats. Will chase.
Kids: good
Other Dogs: not comfortable around other dogs
Owner Exp.: Intermediate. Buddy is great with people but will need training if he is going to be around other dogs.
Home Alone: good
Comments
Meet Buddy!
Buddy is a sweet, affectionate boy. He enjoys going on frequent walks and is getting used to riding in the car. He is great with people, but is not comfortable around other dogs. Since coming to Rescue, Buddy has made progress in both his health and behavior training. He is house broken and knows how to use a doggy door. He does fine when left at home alone, and is happy to greet you when you return home!
Video
Video by Paul Bliss - www.blinc.net, music by Suzanne Ciani - www.sevwave.com