2024 Calendar in the Store. Fall Newsletter published in News. To receive a newsletter, please send a note to [email protected]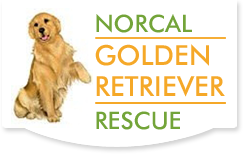 Name: Monty
Number: 55479
Age: 3 Years 2 Months
Gender: Male
Cars: Monty rides well (but shakes/pants some) and loves to go with you on outings.
Cats: Chases cats - not recommended
Kids: Monty does some barking at door but is SO happy to see anyone when the door opens
Other Dogs: Good with medium and large dogs with proper introduction. Definitely benefits from having another large dog or two around. Loves to play and chase BLUE chuck-it balls.
Owner Exp.: Medium Experience. Monty was professionally trained but needs help with separation anxiety.
Home Alone: Monty has separation anxiety and cannot be left at home alone for more than 60 minutes initially. Commitment to training to overcome is needed.
Comments
Special boy looking for furever family with doggo(s) please
Hi there, my name is Monty and I am looking for my forever family! I would really like one or more doggie siblings to be my best friend(s). But hey, I like humans a lot too since they give me lots of pets, tell me how handsome I am, and most important, throw the BLUE Chuck-it ball for me (if you do not know, the blue ones have squeakers!). I am a 3 year old Golden Mix with a great personality, hoping that my next home is one where I can unpack and stay forever. I have had two homes before that did not work out, but I think we are on to something new with my current foster home. I have never had a dog sibling before, but I feel SO much better when my doggie foster brothers are around! My foster mom took me to see the veterinary behaviorist at the SF SPCA, and the vet agrees that these guys are helping me feel like it is ok when mom leaves us for a bit to go in the store or take a short walk in the neighborhood. I can stay in the car for a while with my brothers (since the temperature is cool right now) and not worry too much. I can also stay in the house with them, and while I am a little vocal, I do not destroy anything. I have so much potential and am hoping the meds I am taking (doggie Prozac) will continue to help me be calm when I am stressed. I might be on those forever, but they are not too expensive. NGRR will provide ongoing consultation with the vet at the SF SPCA for my new family so that you can continue my training and see what a really good boy I can be. Also, I always sit, give my paw, and wait for my food until I get the "ok" command. I also know "down" and "come", and who knows what else I can learn? They tell me I am pretty smart (did I mention good looking?). For now, if I cannot go with you when you leave the house, I would like to be with another human in some setting (maybe a neighbor, Doggie Daycare, or with a dog walker). Ok, enough reading, talk it over with your pup(s) and come meet me already, I am waiting!
Video
Video by Paul Bliss - www.blinc.net, music by Suzanne Ciani - www.sevwave.com