2024 Calendar in the Store. Fall Newsletter published in News. To receive a newsletter, please send a note to [email protected]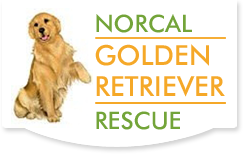 Name: Monty
Number: 10803
Age: 2 Years 9 Months
Gender: Male
Cars: Monty rides well and loves to go places. Costco and Lowes are his favorite place to meet people
Cats: He may chase cats
Kids: Does well with all ages. Lived with a baby.
Other Dogs: Good with proper introduction. Loves to play, takes correction well and chases tennis balls.
Owner Exp.: Medium Experience. Monty has been professionally trained but needs help getting over his separation anxiety.
Home Alone: Monty has separation anxiety and can not be left at home alone initially. Commitment to training to overcome is needed.
Comments
Special family for Monty
Monty is a beautiful 75 lbs. Golden Mix that came to Norcal as a puppy and is now being rehomed. He loves to play with other dogs and never tires from playing ball. Takes his corrections from other dogs well. Excellent with children and can be attentive and a bit protective. He does well in public and loves to go to Costco and Lowes and meet everyone. Monty is very well trained except for signs of separation anxiety in his home and needs a commitment to continued training to build his confidence to stay home alone. He was sent to board and train for a month and went home with a training plan but the family's busy lives made it difficult to continue the work to overcome leaving him alone. If Monty can't go with you, he does well if he can spend time with a neighbor, Doggie Daycare, or with a dog walker while his family is gone. NGRR will cover the training expenses with the right committed family! Can you commit to the required training for this beautiful boy?
Video
Video by Paul Bliss - www.blinc.net, music by Suzanne Ciani - www.sevwave.com