2024 Calendar in the Store. Fall Newsletter published in News. To receive a newsletter, please send a note to [email protected]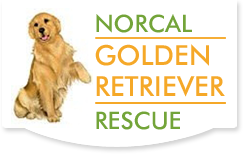 Name: Pi
Number: 21548
Age: 4 Years 6 Months
Gender: Female
Cars: Jumps in and rides perfectly.
Cats: Unknown but believe she is ok.
Kids: Good with all ages.
Other Dogs: Good with appropriate dogs. She will correct appropriately if they get in her face.
Owner Exp.: Beginner
Home Alone: Excellent
Comments
Beautiful Pi
What can we say about this beautiful black girl? She is either a black lab/golden or a flat-coated retriever/lab/golden. All we know is she is the sweetest girl. She has great manners, doesn't bolt out the door, walks well on the leash, doesn't jump up on you, has basic commands, loves her frisbee, content laying on the floor next to you. During her check-up, the X-Rays showed hip dysplasia and the beginning stages of arthritis in her hips. We will begin her on Dasaquan and investigate Adequan to continue her mobility. We will be looking for a single-story home and a commitment to walk her daily.
Video
Video by Paul Bliss - www.blinc.net, music by Suzanne Ciani - www.sevwave.com