2024 Calendar in the Store. Fall Newsletter published in News. To receive a newsletter, please send a note to [email protected]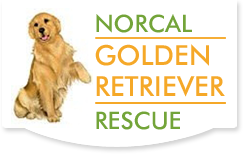 Name: Bodie
Number: 65493
Age: 0 Years 11 Months
Gender: Male
Cars: must be tied down but settles nicely.
Cats: In foster with cats.
Kids: Too rambutious for younger kids. Teenagers only.
Other Dogs: Good with other dogs.
Home Alone: Testing now but will get n a crate and settle.
Comments
Teddy (Adopted)
Teddy is absolutely the sweetest 11-month-old puppy. He is very athletic and enjoys long walks. He is learning basic commands and loves his crate. He is potty trained once he learns where to alerts to go out. Practicing the potty training of a puppy guarantees success. He starts out pulling on a leash but settles down after a few blocks. His new family is excited about their new family member and has named him Bodie.
Video
Video by Paul Bliss - www.blinc.net, music by Suzanne Ciani - www.sevwave.com