2024 Calendar in the Store. Fall Newsletter published in News. To receive a newsletter, please send a note to [email protected]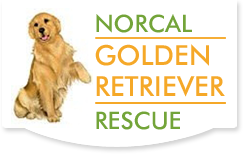 Name: Rose
Number: 71327
Age: 1 Years 4 Months
Gender: Female
Cars: Ride great in a car.
Cats: LIved with cats and does well.
Kids: Lived with several kids and love them. Especially during cuddle time.
Other Dogs: Love other dogs. Especially her sister Dahlia
Owner Exp.: Medium because she is part of bonded pair.
Home Alone: Still 1 yo puppies so they are crated. Do well with each other.
Comments
Rose and Dahlia - Bonded Sisters
Rose and Dahlia are a BONDED PAIR and must be homed together. Dahlia is only a special needs girl because she has been blind since she was 6 weeks old. We had her eyes evaluated at Animal Eye Care in Fremont. Nothing more is needed since she had an infection in both eyes. The girls are petite in size and weigh 55-60 lbs, Rose does pull on a leash. Dahlia likes to walk close to your heel leg for guidance. Big cuddlers. Lived with several kids. Do well with other dogs and cats. Spayed on 11/16 and will be ready in two weeks after the final vaccinations. Love these girls!
Video
Video by Paul Bliss - www.blinc.net, music by Suzanne Ciani - www.sevwave.com