2024 Calendar in the Store. Fall Newsletter published in News. To receive a newsletter, please send a note to [email protected]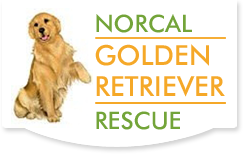 Name: Ginger
Number: 36457
Age: 5 Years 1 Months
Gender: Female
Cars: rides good
Cats: No - chases cats!
Kids: good
Other Dogs: OK after introductions
Owner Exp.:
Home Alone: Can be left during the work day.
Comments
Hi my name is Ginger. I am a golden that is very active and sometimes can take off after a squirrel or cat if my fosters are not paying attention to me. I love to play ball, go for long walks and swimming. It took me a few weeks to warm up to my foster dog but I do love to play with him now. Did I say you need to really pay attention when there is a squirrel or cat nearby. I can spot them two or three houses away. I am potty trained and have basic manners. I do love to take long naps in the house during the day so no worries if you are gone. Do I sound like the dog for you?
Video
Video by Paul Bliss - www.blinc.net, music by Suzanne Ciani - www.sevwave.com