2024 Calendar in the Store. Fall Newsletter published in News. To receive a newsletter, please send a note to [email protected]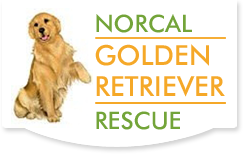 Name: Coco
Number: 37672
Age: 2 Years 3 Months
Gender: Female
Cars: Rides well in car
Cats: Unknown
Kids: Very Enthusiastic. Kids over 7 only.
Other Dogs: Lived with a 5 yo dog.
Owner Exp.: Medium Experience and patience to help with weight loss
Home Alone: 2-4 hours but currently uses pads. Working on more structured potty training.
Comments
Coco looking for a home.
Coco is a beautiful 2 .5-year-old spayed female. She is current on her vaccinations and is microchipped. Coco currently weighs 88 lbs and is on a diet. She requires a committed family to help her lose another 15-20 lbs. She loves to go on daily walks but does pull. A gentle lead or harness helps with the walks. Coco lived with another dog and loves to play with proper introduction. She completed training classes but her family was not consistent in her day-to-day training. She rides well in a car but needs a boost to get in because of her weight. She has been boarded and attended doggie daycare. Knows basic commands. She is potty trained and can be left with no accidents for 2-3 hours a day.
Video
Video by Paul Bliss - www.blinc.net, music by Suzanne Ciani - www.sevwave.com