2024 Calendar in the Store. Fall Newsletter published in News. To receive a newsletter, please send a note to [email protected]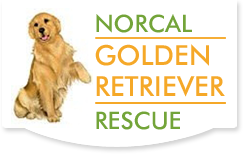 Name: Bridget
Number: 21802
Age: 9 Years 9 Months
Gender: Female
Cars: Nervous? Limited experience. Extensive trainer notes available.
Cats: Rather too interested in cats.
Kids: Might jump. *** Cannot be left alone on open environment. Read all notes.
Other Dogs: Friendly. Extensive trainer notes available.
Owner Exp.: Moderate experience. First, Read ALL text attached to photos. Learn about PICA. After your home vist, discuss with your area coordinator.
Home Alone: She must have a protective environment - such as an exercise pen and a safe toy to prevent swallowing non-food items.
Comments
Bridget is a lovely golden girl of 9.5 years. She will do well in a stable quiet home. She is sociable with other dogs and people. Bridget is prone to some anxiety, which she expresses by swallowing objects that she should not, such as socks and rocks. For this reason, when she is left alone or unsupervised she needs to be secured with only safe toys. The owner passed last winter, and her daughter, who is a skilled dog trainer, has been worked diligently with Bridget to promote her calm return of objects. Probably best if there are no children or their toys around. She will do best in a stable quiet home, such as retirees might offer.
Video
Video by Paul Bliss - www.blinc.net, music by Suzanne Ciani - www.sevwave.com