2024 Calendar in the Store. Fall Newsletter published in News. To receive a newsletter, please send a note to [email protected]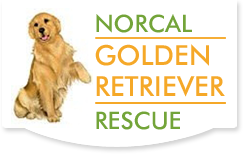 Name: Sassy
Number: 71410
Age: 12 Years 0 Months
Gender: Female
Cars: Excellent passenger.
Cats: The owner states she is fine, however, I have no evidence to support that.
Kids: It's probably best if children are above 10 years of age. This is due to the fact that Sassy is an older gal.
Other Dogs: Yes, as long as the dogs are fairly calm and don't want to wrestle.
Owner Exp.: Someone who is experienced with a senior dog and possible upcoming health issues.
Home Alone: 4-6 hours a day
Comments
Sassy under Evaluation
Beautiful Senior Sassy is looking for her forever home. Sassy is a typical 12 yo Golden Retriever, very affectionate, loves people, and is kid and cat friendly. She knows her basic commands, is leash-trained, rides well in a car, and is potty-trained. Don't let her age fool you, she was getting regular exercise, walking almost 6 miles to and from the beach to swim. She can experience anxiety if left in the house or car too long alone and may chew paper or upholstery if left unsupervised for too long. Her wellness vet appointment is scheduled to update any required medical. Nothing better than a senior Golden for love and companionship.
Video
Video by Paul Bliss - www.blinc.net, music by Suzanne Ciani - www.sevwave.com