2024 Calendar in the Store. Fall Newsletter published in News. To receive a newsletter, please send a note to [email protected]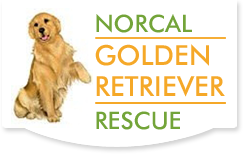 These are the jobs NGRR has open now:
1. Fosters: We need fosters in all areas. Fosters are people who open their homes to surrendered goldens, evaluate their needs, and prepare them for adoption. PLEASE NOTE: Most of our qualified families are looking to support calm dogs that get along with other dogs. As you can imagine, those fly out the door! What we are most in need of are dog-training-smart fosters that can support a dog that may need to be the only dog (and usually, no cats) and can transport for possible ongoing medical care. If you can help with these needs, please submit a foster application.
2. Help with adoptions and surrenders in these areas: Lake County, Marin County, Mendocino County, Napa County, San Benito County, and Solano County. This work includes assisting your Area Coordinator in visiting adoption applicants to assess their home, yard, fencing, etc.; transporting surrendered dogs, and any other assistance.
3. Vacant Counties: We need leadership volunteers to help with adoptions and surrenders in the following counties: Lake, Marin, Mendocino, Napa, Solano, San Benito, San Luis Obispo, Colusa, Del Norte, Glenn.
Video
Video by Paul Bliss - www.blinc.net, music by Suzanne Ciani - www.sevwave.com