2024 Calendar in the Store. Fall Newsletter published in News. To receive a newsletter, please send a note to [email protected]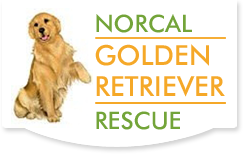 Name: Ruby
Number: 19600
Age: 0 Years 10 Months
Gender: Female
Cars: Rides well but do tether.
Cats: Unknown but seemed interested at the vet.
Kids: Is a young dog so must be over 6 yo.
Other Dogs: Does really well with foster dogs - Golden and Beagle. Takes correction well.
Home Alone: Must be gated in an area for now.
Comments
Coming Soon
My name is Ruby and I was born on November 24, 2022, so that makes me 9 months old. I am small for my age, weighing 38 lbs. There is a picture with my foster mom's dog Maise so you can see my size.I am learning basic training. and being fostered with two dogs. I have been hanging out with 4 and 6 yo boys and do my very best. I am having issues with food but my tummy is getting better. I have a Cardiologist appt on September 11th because a heart murmur was detected but it sure doesn't slow me down. If you are interested, more to come after Sept 11th.
Video
Video by Paul Bliss - www.blinc.net, music by Suzanne Ciani - www.sevwave.com