2024 Calendar in the Store. Fall Newsletter published in News. To receive a newsletter, please send a note to [email protected]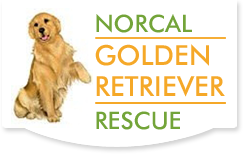 Name: Storm (Yellow Lab)
Number: 18560
Age: 4 Years 1 Months
Gender: Male
Cars: Does want to jump in front seat but settles in backseat once corrected
Cats: Will chase. No cats
Kids: Currently being fostered with kids. Loves them. Is a big boy so no little ones because of his size.
Other Dogs: Great with big dogs. Will try and pull to meet and greet. Can react to small dogs and will growl if they growl and charge.
Owner Exp.: beginner
Home Alone: Does fine. Was left outside during the day.
Comments
Storm
Storm is your typical lab. Very sweet personality. Loves to be with his people. Basic obedience is good but would benefit from a refresher. Completely housetrained with no issues when left for periods of time. Walks fair on leash. Begins with pulling and then settles down unless he sees kids or dogs. Excited to meet with both. Will chase cats. Does not like aggressive small dogs and will growl.
Video
Video by Paul Bliss - www.blinc.net, music by Suzanne Ciani - www.sevwave.com