2024 Calendar in the Store. Fall Newsletter published in News. To receive a newsletter, please send a note to [email protected]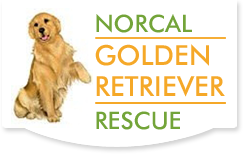 Name: Ninja
Number: 29646
Age: 2 Years 4 Months
Gender: Male
Cars: Rides well
Cats: Excellent
Kids: Good although becasue of the seizures recomend older kids
Other Dogs: Great
Owner Exp.: Expereinced because of known epileptic seizures.
Home Alone: Recommend 2 - 4 hours and use his crate.
Comments
Coming Soon!
Coming Soon! Ninja is a 66 lbs special needs boy who needs an experienced owner and no young children. He is a loving boy, sleeps in a crate, loves cats and dogs, and has basic training. If loves to crawl into your lap whether he just met you or a member of his foster family. He has recently been diagnosed with Epilepsy with seizures. He is under the care of Sage Campbell and had extensive testing to confirm the diagnoses. He started a regiment of Phenobarbital and Keppra 3 weeks ago and they appear to be helping. We were worried about the move to rescue but no seizures for the last two weeks. His next Sage check-in is on November 21. We completed his wellness with Adobe Animal Hospital and are current on all vaccinations. Ninja will need to be neutered no rush at this time.
Video
Video by Paul Bliss - www.blinc.net, music by Suzanne Ciani - www.sevwave.com